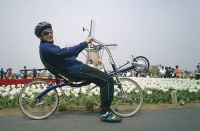 Typically Japanese picture: windmill, tulips and an M5 Recumbent.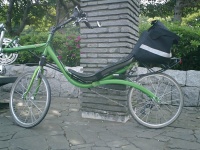 Also a picture from Japan, the M5 Shock Proof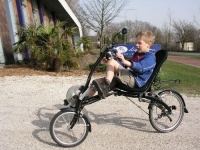 Funny little man, named Jazzy, on City Mate Mini.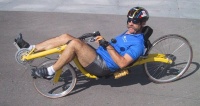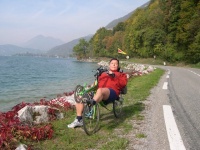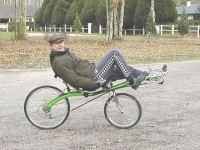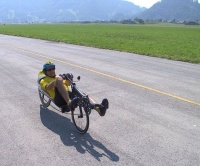 Interlaken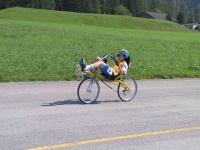 Interlaken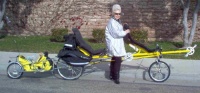 "I thought you might like to see our Dutch delivery truck. It carries groceries and get 100 km to the liter. And the fuel is ecological beer."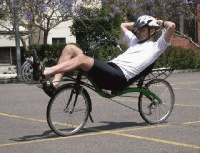 Ian Humphries, Australia, Flying Furniture: "Look mum, no hands!"
No rights or claims can be in any way derived from the information displayed on this page.
© Copyright 2003 - 2023 M5 Recumbents / Vipers